YMCA Holiday Club returns this June
After a year-long hiatus due to the pandemic, we are super excited to announce our Holiday Club for ages 8-16 will be returning in the next school Half-term (1st June – 4th).
Our Youth Team is already planning a range of fun activities to keep young people occupied and REACTIVATE after the lockdown period. YMCA's Holiday Club has offered a safe and fun way for children to stay off the sofa during the school holidays for over 40 years. After a break of our own last year, we're looking forward to restarting this much-loved club again. So if your young ones are looking for something different to do, be sure to get them down to Holiday Club this Half-term.
To find out more about the club and book visit our website.
New Group Fitness timetable
Our new class timetable starting from 17th May is now available on our website.

We know many of our members can't wait to get back in the studio – and we certainly can't wait to welcome you back. Hold on, it's not long now!

Due to redevelopment works, all classes are now back in our studios. While covid-restrictions remain, numbers will be limited compared to the sports hall. Therefore, please be sure to book in advance to guarantee your place. Once again, we can't wait to see you back soon!
No rest for the brave – Sunday gym days are back!
We are happy to announce that we are bringing back our Sunday opening for the gym from 23rd May. Opening hours will be 9am – 4pm.

If you want to finish your week strong or are struggling to fit in your workouts mid-week, this will give you the chance you need to make sure you keep it up…or to just squeeze in an extra workout day if you're feeling up to it! 
Discovery College students set for tall ship adventure
Our Discovery College has teamed up with the historic Darwin 200 expedition that sets sail this summer, taking a tall ship around the UK and the rest of the world. Two students from Discovery College will join the expedition for 28 days of the journey, following in the footsteps of Charles Darwin's famous voyage. The young people will undertake a range of activities on-board including; marine science, conservation training and leadership skills. Keep an eye on our social media later this year once the adventure begins!
If you know a young person finishing Year 11 this year and looking to start their post-16 journey, Discovery College still has spaces available on a range of vocational courses starting in September. Find out more here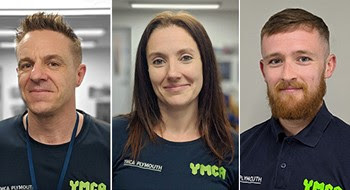 Need help losing the lockdown pounds?
We know many people have struggled with their fitness routine over the last year and getting back to it after so long is no easy task – even for a seasoned gym-goer. If you are new to the gym or looking to get your fitness levels back, we offer a range of very affordable personal training options with our friendly and experienced team.

Plus, don't forget we offer a free complete personalised programme and consultation session with one of our trainers for every new member who joins the gym.

Join today or get in touch with our team to get started.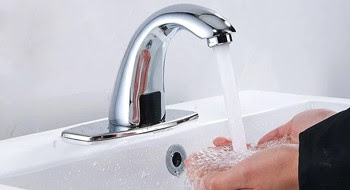 Changing room refurbishment heading towards completion
The refurbishment of our changing rooms and toilets is nearing completion with the works hopefully finished by 17th May.

Recently installed were the new fixtures and fittings that include infrared sensors on taps and flushes – not just to be fancy, but to help ensure our centre stays covid-secure.

We're sure you will love these changes and the rest of the upgrades!